Kapok pillow 60x40 cm
---
In stock, ready to ship

Inventory on the way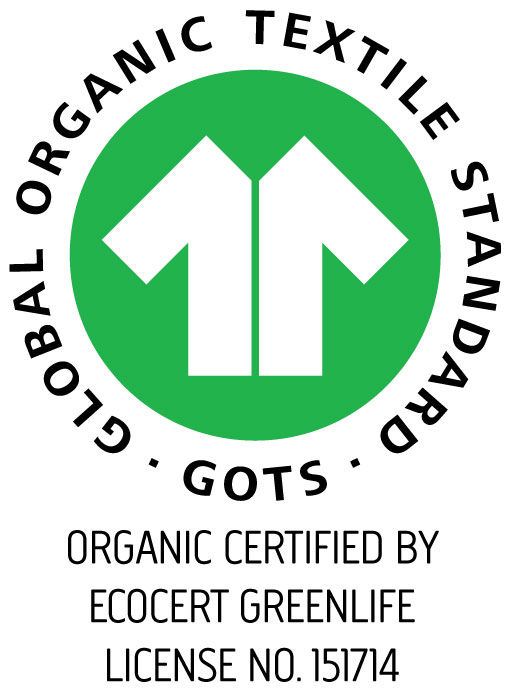 Description
The Müsli Kapok pillow is made of pure organic plant fibers and perfect for people with allergies.
The pillow is GOTS certified, the cover is 100% GOTS certified organic cotton and the filling is 100% organic cotton kapok.
Kapok is derived from the seedpod of the kapok tree, and is a hollow fiber consisting of 80% air.
The trapped air gives the kapok excellent insulating capabilities, and makes it one of the lightest plant fibers in the world.
It is airy light in the summer and stores body heat in the winter.
Additionally, the kapok fibers are coated and repel moisture, so they do not get clammy or moldy, making them perfect for people allergic to dust mites.
• Made of pure organic plant fibers
• Dust mite repellant
• Well insulating
• Breathable
• Machine washable
Size 60 X 40 cm.
Babies under the age of 18 month should NOT use a pillow.
WARNING! Ensure the child´s face is uncovered.
Always pay attention to room temperature and baby clothing, overheating can put your baby at risk.
Keep away from fire.
Do not use the pillow if it is damaged, stop using pillow at first sign of damage.
Do NOT dry-clean.
How to care for your Kapok pillow:
Only wash if necessary.
We recommend that you wash the pillow on its own at 40 degrees Celsius in order to keep the kapok fiber intact.
Use an eco-friendly detergent without enzymes or bleach.
Do not use fabric softener.
After washing, choose an extra spin dry program at 1200 RPM to sling as much water as possible out of the pillow.
After washing, the pillow must be dried immediately.
Dry your Kapok pillow in the dryer.
Please allow plenty of time for the drying process, as Kapok will take long time to dry completely.
The drying-time can be reduced significantly by using dryer balls, these will also help re-distribute the fiber throughout the pillow.
Choose a 40-minute program at medium heat. Check on your pillow after 40 minutes and use your hands to help redistribute the fiber.
Repeat this process until the pillow is damp -then hang to airdry in a warm place until completely dry.
Materials
Kapok 63%, Organic cotton 37%
Washing instructions
Machine wash 40 °
MUST be tumble dried, preferably with balls to get the filling in place.
Use your hands to distribute the filling in place.
Wash with similar colors
Wash only when necessary.

1579021401-011060200